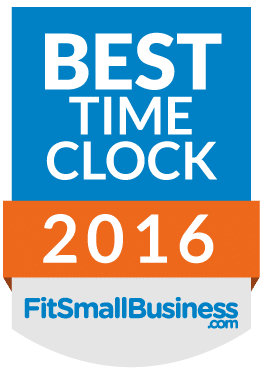 Time-Logix is making noise around the way and just won Best Time Clock for Small Business of 2016 by Fit Small Business. Recently, Fit Small Business compared 3 of the best time and attendance solutions on the market. EasyClocking's Small Business solution Time-Logix was voted the #1 Time and Attendance solution. Small businesses are often overlooked but are in fact the foundation of what makes America great. TimeLogix stands by small businesses nationwide in providing an affordable, scalable solution fit for their business needs.
Time-Logix, developed by the same team that brought you the EasyClocking Time and Attendance system, was founded with the goal of taking care of those businesses for which every dollar makes a difference. 
Built on a similar platform and infrastructure as the EasyClocking system, the Time-Logix Cloud Based Time & Attendance Software offers the stability and reliability renown within our EasyClocking systems at a fraction of the cost. Small businesses can benefit in knowing that the initial cost investment of a Time-Logix is backed by EasyClocking's technical expertise. As your needs grow and businesses develop, Time-Logix can easily be upgraded to an EasyClocking system in order to better service your growing business needs.