Getting a job at a tech startup can be a tricky process, applicants and hiring managers alike are both under the pressure of identifying whether or not the opportunity is a perfect fit! Most tech startups have their own hiring practices and strategies. Most company hiring strategies and processes usually help hiring managers and prospective employees get a much better feel for each other leading to a better perception of both the individual and the company. However, this tech start up is changing the tune on how companies hire by foregoing the traditional handshakes and sit-down meetings, hiring prospective employees without meeting them AT ALL!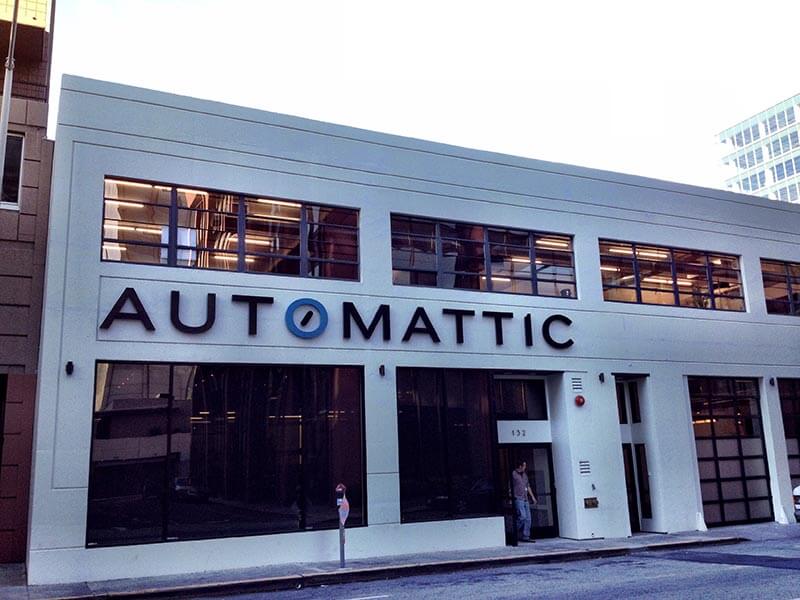 Automattic, a startup valued at $1.1 Billion and responsible for the popular blogging platform WordPress, has one of the most unusual hiring practices of all. The company currently employs 315 people, each one of them working entirely from home. Atomattic's remote workers are awarded a $2,500 budget to renovate their home offices, as well as a new Mac and other devices necessary to complete their tasks. Going even further, the company not only makes due with remote workers but also has decided to rid itself of e-mails and traditional meetings altogether. The teams interact via chat rooms such as Skype or Google Hangouts, truly transcending traditional work environments of today .
The company believes that the use of chat rooms rather than e-mails and meetings prevents employees from ever feeling as if they aren't heard or are unimportant. The company benefits from saving money on office spaces, and prefers to allocate what would be spent on stationary brick and mortar offices to mobile and efficient employee havens.This allows team members to meet and function in exotic locations all over in the world.
The hiring process at Automattic is unusual in the sense that it actually begins with the CEO. Mullenweg screens all applicants, spending a major portion of his time on hiring. If a hiring manager receives a resume, odds are Mullenweg the CEO of the company has himself handpicked the applicant. The hiring manager's tasks involves taking the prospective applicant into a Skype chat, asking them to respond when they can. The manager asks a few "key" questions, such as how comfortable the applicant is with various programming languages, to share a link/screen shot of their work, their thoughts on things, etc…
If the applicant is deemed a match for the company they are then invited to participate in a trial project. During the trial the manager communicates with the applicant via a private blog, not phone calls or in person meetings. If all goes well during the trial period, prospects are referred back to Mullenweg for a final chat where an offer is made. Subsequently, joining the team without ever having heard a single voice from the direct manager.
And apparently it works…
Martin says that in the year and half he's hired people for Automattic, he's looked at 251 resumes and replied to all of them, and even sent a "try again" letter to the no-thank you's. He's chat-interviewed 63 people and given 41 of them a trial project resulting in 14 hires.
Now if only we were all so fortunate to have had the chance to avoid the usual hoops and ladders of what can sometimes be considered an interview circus.